Did you know that self-build accounts for only 11% of all new houses built in the UK yet in continental Europe it's closer to 50%!
Why is that? Part of the reason is thought to be cultural - we've become used to just buying ready made boxes from the nation's largest house builders.
Another part of the reason could be that it's just complicated! Where do you start? How do you know if the plot is suitable? How do you decide on the right building materials or building system? Can I get a mortgage? Who knows what a dwang is, anyway?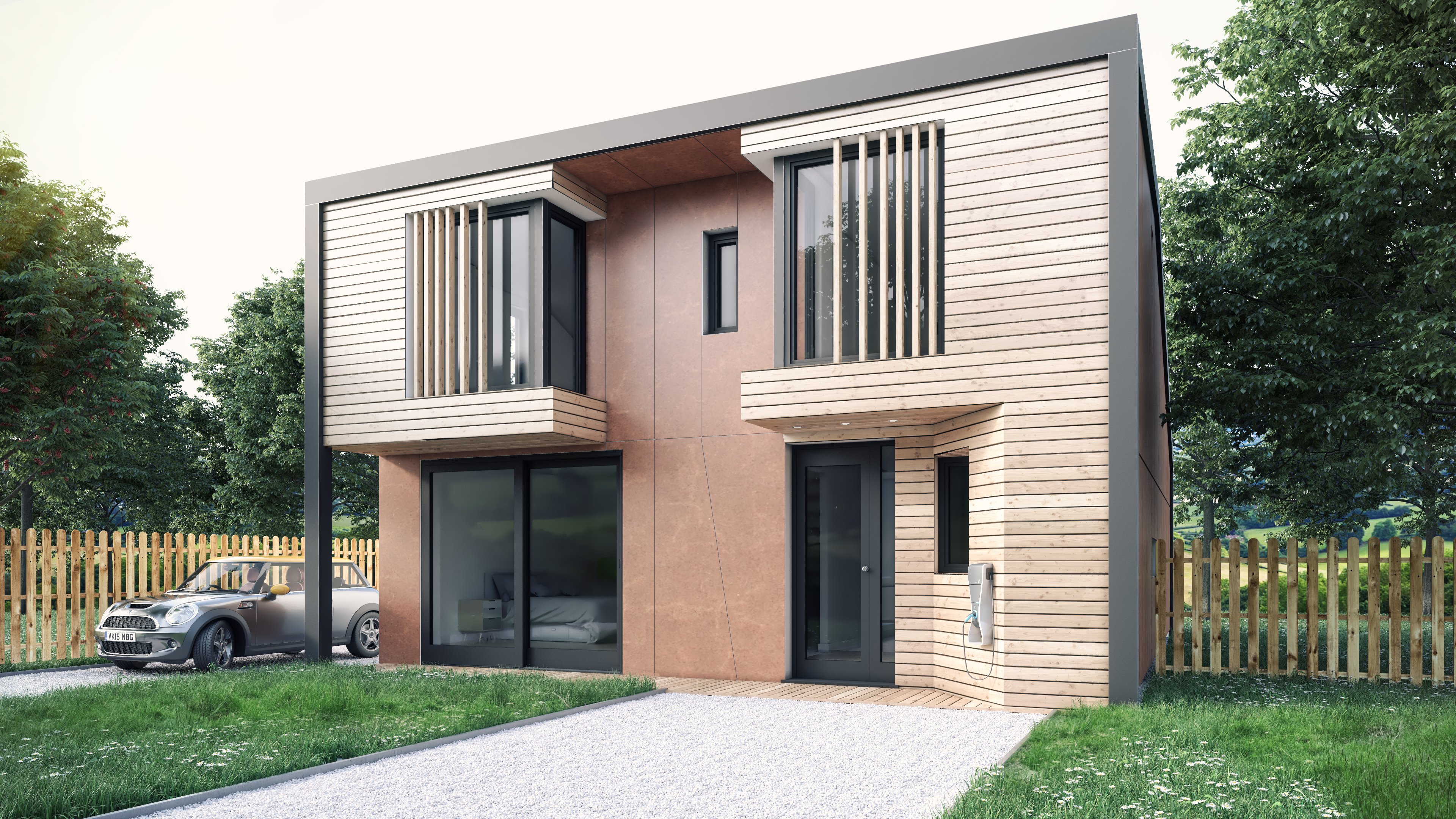 With so many questions to ask and so many decisions to be made it's no surprise that most people decide not to bother.
In this high level guide about the self build journey we will run through a few of the questions and the steps that will be taken to make your self build project a success!
How much does it cost to build a self build home?
This is probably one of the first things that you'll think about and the answer to that question is complicated and this is why it is important to take a clear and robust approach to your budget and cost planning.
In self build, or any construction project, there are many aspects to consider but having a final design helps you to achieve cost certainty. The more items in your build that are fixed costs means that you are reducing risk and that significantly reduces the chances of a painful budget overrun.
Having an industry professional to help prepare the numbers with you is definitely recommended. By bringing in a professional early in the process they will be able to look at your project with experience and identify what the particular challenges may be on that particular site. No two plots are identical, ever, and the ground conditions including soil quality, topography and rock conditions all have implications for the foundation design, creating routes for incoming services and road access. This is why you should be wary of the limitations of so called average square meter rates (m2), particularly for groundworks and foundations - which are often caveated to the hilt or followed up with "subject to such and such". With a little more detailed work you can really thrash out these issues before you commit.
It is vitally important to try to get beyond the obvious and apparent and instead identify potential unforeseen risks.
Once you have identified all of the known costs for the project it is advisable to create a contingency. A contingency is simply a sum often expressed as a percentage of the total build cost that is kept in reserve - to keep up your sleeve so to speak and this way there will be something to call on if need be. The idea is not to spend it but only to use it to cover for unforeseen costs if/as and when they arise.
Obviously, the choice of building materials you're planning on using will have an impact on the price. Where there are several possible options, it is important to evaluate durability - if I spend 50% more on particular item will it last more than 50% than the alternative; maybe even a 100% longer? Often the labour time to fit an expensive item might be the same to fit a cheaper alternative - so the overall cost saving of the cheaper material will not be as significant as initially thought. Try to choose what will work best for you in terms of quality and durability.
If you need to scale back your spec, our recommendation is that you scale back the interior spec rather than the structural and insulation elements of the house. It's easier to upgrade the interior at a later date than it is to upgrade the structure - and a better insulated house will save you money every day for the rest of the life of the building.
In many cases it may be a good option to set a budget for what you can afford then work your way back from there. We would recommend that you start with your basic requirements, or must haves, and then think about your "would be nice to haves". If you get the fundamentals right, such as foundations and an energy efficient structure, you can always upgrade to a designer kitchen, or bathroom at a later date.
Finance your self build
There are many ways to finance your self build. Depending on your situation, you may have a house to sell, already own a plot, have cash to invest or maybe you've won the national lottery! Did you know that mortgages are available on self-build houses?
From the outset, we should mention that Neat living does not offer financial advice, therefore, you should seek your own independent financial advice from a qualified professional or suitable organisation.
If this is your first self build and you've set out to build your dream home, then you might find it useful to check out the section, How much does it cost to build a House?
If you think that a self build loan or mortgage could be an option, you should make contact with a specialist broker. As a broker, BuildStore has been developing self build mortgage products for over 20 years and can help to identify what the different options are for you.
A self-build mortgage allows custom builders to borrow money in clearly defined stages, rather than a lump sum. We would recommend thoroughly investigating in detail how the lenders define these lump sum stages and their criteria for the staged or milestone drawdowns - which is critically important when you need to make staged payments in advance for kit manufacture.
Cash flow with self build must not be overlooked. These stages, or more precisely the cash drawdowns associated with these stages, should dovetail to allow the purchase of land, preparing access, groundworks and laying foundations in advance of your new kit home.
The mortgage lender will typically insist that work is independently assessed and valued as the work proceeds. Neat Living will work with the appointed independent assessor as part of that process.
Designs with strong sustainability credentials, such as our Flex home range, could be eligible for better self build loan rates, such as those available from Ecology Building Society, who recognise that customers who make the choice to ensure their homes are energy efficient and reduce their energy bills will be future proofed as they will be less susceptible to fluctuations in energy pricing. In other words, they generally represent a lower risk of default.
If you already own a plot outright in Scotland, a second option could be the Self Build loan fund. Owning your plot outright could also help with obtaining a loan from the Self Build Loan Fund.
Thinking about downsizing? If you already have a house and want to downsize then that makes the self build step a little easier. In this case, by setting the budget below the value of your existing home (and giving yourself some wiggle room) you could complete the move into a new warm and cosy home with cash to spare. Speak to your adviser about the best way to make this transition.
At this point it is very important to be realistic about what you can afford. Over stretching yourself is never advisable and a mortgage broker will be able to help you to calculate what you can actually afford based on your income, lifestyle etc. It is a good idea to prepare a summary record of your monthly income and outgoings as well as details of your cash deposit to start a discussion with a broker.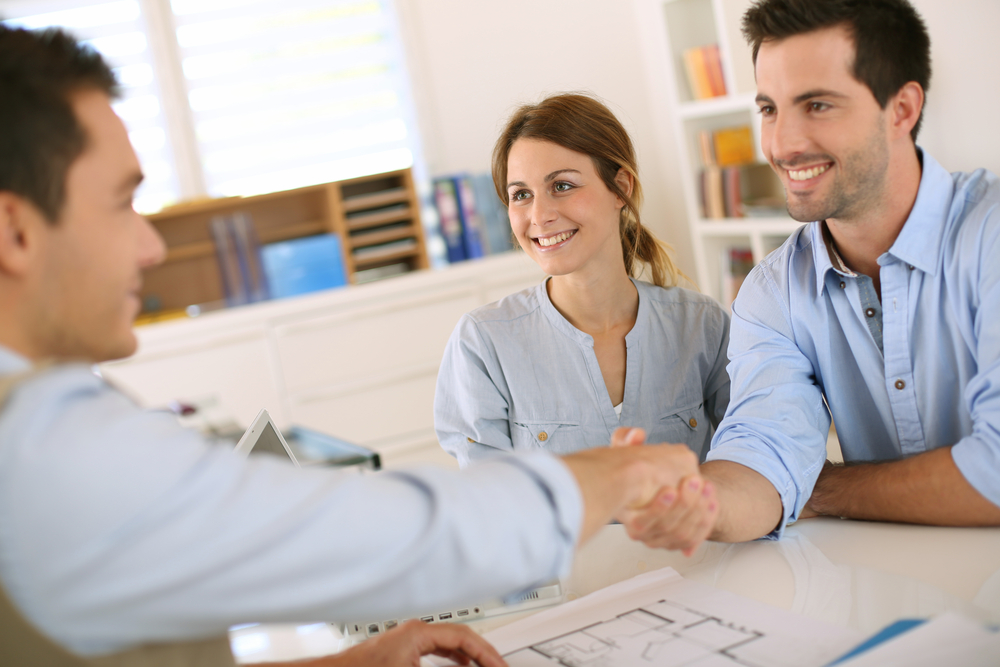 We highly recommend starting your conversation with a mortgage broker as early as possible - ideally before you have bought a plot. You can start simply by registering your details here.
Looking for building plots
Once you've set a realistic budget for the price of the plot, it's time to start plot searching.
This is likely to be a pretty time consuming task. Make sure that you have a clear strategy for how and where you're looking. You will be unlikely to find something that ticks all the boxes so again, start with your absolute must-haves.
Using sites such as rightmove.com or plotfinder.net, where you can also register your details and receive updates, can really help you to do some research and figure out what you're likely to afford within your budget. Keep in mind that serviced plots (plots which already have electricity etc., and plots with planning permission generally more expensive than plots without incoming services or planning permission. By the way, Neat Living homes do not require gas - just electricity and water.
Also keep in mind that if a plot already has planning permission, you don't have to use the same design that the planning department has already approved but the fact that planning permission has been granted will mean there is a good chance to obtain permission with your own designs.
Once you have identified a potential plot you wish to purchase, it is important to establish its suitability for the house you want to build. This means also investigating access for any road, parking, ancillary buildings such as a garage or shed and pathways as well as related surveys for ground conditions and the like.
We like to visit the plot with you - having someone walk over a plot you're serious about buying can be immensely helpful to identify access issues for lorries and cranes as well as considering the best orientation for your home.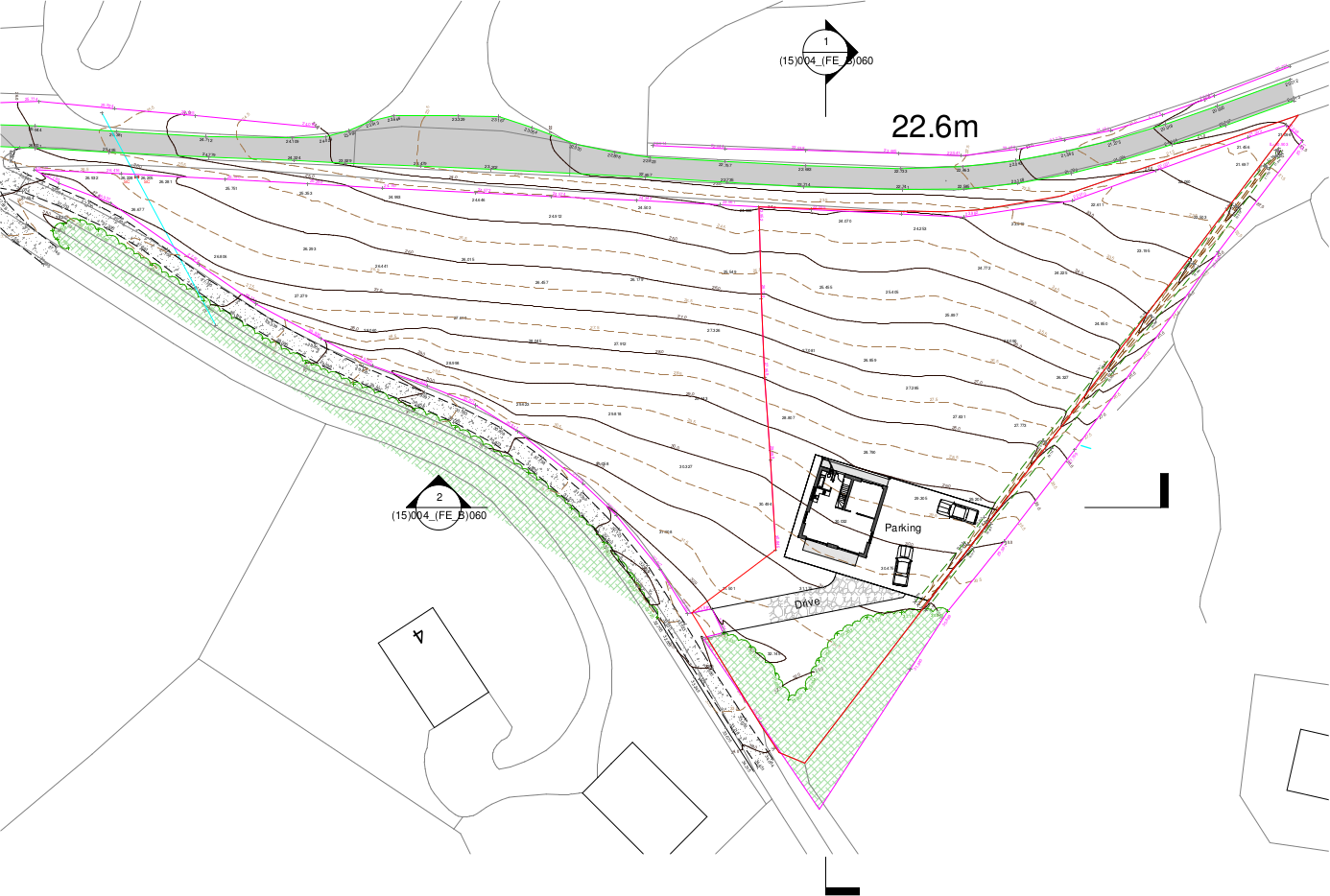 The design of your future home
There are many ways to do this. Some people look at kit houses, some people go to an architect, it depends on what your budget for design is and maybe how many episodes of Grand Designs you've watched!
In the past, getting your dream home bespoke designed by an architect was the usual way to get exactly the home of your dreams - unfortunately with a bespoke price. Why is this the case? There are two main reasons for this.
The first is that for a bespoke design, all of the bespoke professional fees including architecture, structure and services (i.e. heating, electrical and plumbing) plus their uplift for expenses and profit are all allocated into their design fees. It wouldn't be unusual for this cost to creep up during the design and build stages and eventually come to somewhere between £10,000 and £20,000, which is a huge amount to budget for - and this amount could be spent elsewhere.
The second reason is that because it is bespoke, construction companies will identify that bespoke translates to difficult which translates to risk. As a result, construction companies will add on a further premium to cover for perceived risk.
Kit houses don't come with a hefty design fee and are much less expensive to build. However, many standard kits often lack the character, imagination and design quality you'd get from an architect designed house.
At Neat Living we've taken the best of both worlds. Our range of Flex houses have all been fully designed by an architect, a structural engineer and services engineers.
Our homes are also very distinctive and customers can choose to customise the buildings both internally and externally - customise a Flex home to suit your requirements!
Planning Permission
Once you feel like you have a viable design that you can afford to build, the next stage is to apply for planning/pre-planning.
Be aware that sustainability and energy efficiency are becoming more and more important and planners may not be satisfied with a proposal that just about meets current regulations. Local planners are increasingly required to support more homes that are more energy efficient.
A pre-application for planning is an easy way of getting an indication of any difficulties you're likely to encounter when you apply for full planning. The more information you have to give them at this stage, the more detailed your feedback can be.
Because our Neat Living Flex homes are already fully designed we can quickly pull together a detailed design and produce a location and site layout plan for your local authority. This way, there's no need to go through the whole design process with a bespoke architect led design only to find that the planning department has rejected your application.
Also be aware that there is always a charge for a full planning application - these can be worked out online depending where you are in the UK. If you are in England you can check out the fee calculator or if you are in Scotland, you can use the eplanning portal's fee calculator.
Planning authorities are short staffed and they receive many applications. If you can make a strong case to the planning authority based on the local development plan and supplementary guidance documents, that could increase your chances of success.
The process of planning can be quite long, and depending on the volume of applications, a response can take months. The faster you can submit your application the better.
At Neat Living we provide all the support that is needed including preparing and submitting your planning application.
Surveys and reports
As part of the planning process you may need to carry out a number of surveys; not every site requires the same surveys - an obvious example is you may not require a tree survey if there are not any trees.
Surveys and reports are also used for the purposes of foundation and external services among other reasons. Ground condition reports are essential for determining the physical ground conditions and test pits should be dug as part of that process. Other surveys that are often needed include flood risk assessments, bat surveys, coal mining risk assessments, the list can go on and on.
Here at Neat Living our pre-planning strategy can help to identify what surveys need to be done before you apply for full planning. We can help to organise any survey that needs to be done on your site.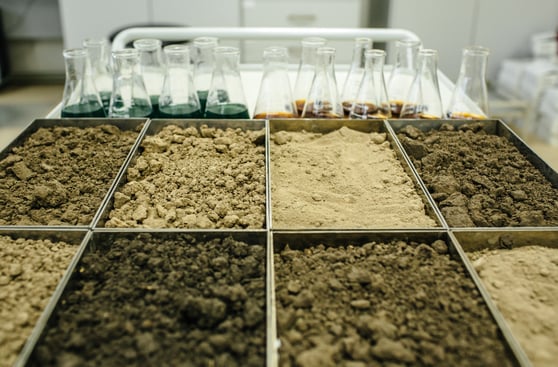 Obtaining building quotes
As mentioned by us before, there are many different trades involved in a construction project - so it's never as simple as just asking a builder for a price.
If you've done your budget planning correctly, obtaining final prices should be a relatively easy and logical step. If you haven't then this can be a lengthy process which could easily take 2 or 3 months.
There may be feedback from the planning officer to consider and any final modifications to the design but the important thing to do is to reach a freeze in your design - which you are 100% satisfied with. Once the design is frozen, you must avoid making any changes later during the build because these typically carry a high cost and time penalty.
If you choose to build a kit built home, then the kit supplier is unlikely to be the principal contractor. Usually, there is a local main contractor for the site who may for example be undertaking groundworks and foundations and external services and they could be finishing external and internal elements of the home. An important aspect to recognise is that there will be a variety of different trades involved and they all must be costed before the project starts and then managed during the project itself.
Depending on how much of the self build you are seeking to take on, you can ask a contractor to price based on a turnkey basis, a wind and water tight basis or anything in between.
These routes all have their own advantages, disadvantages and price implications. In general, the less the contractor is involved, the more you'll have to do yourself and the cheaper it will be. The converse is also true.
The two main factors you need to consider are stress and cost. If you're ready to take on the considerable stress that comes with managing everything yourself, you can save some money. If you don't want the stress and hassle you can pay someone else to project manage your build.
Project management
With a self build, you have to think about how the project will be managed. This part of self build is where so many self builders come unstuck - so it is highly recommended to consider what is meant by and involved in project management, at the outset.
The absolute key to a successful project is to have three key aspects organised from the start, notably:
A complete design internally and externally.
Fully costed proposals for every aspect of the build.
A plan of work to go from design to completion.
If you do not have these 3 aspects complete then do not start the project - because it will lead to so much additional time and expense. However once these are in place, it will make the entire delivery of the project achievable.
Neat Living can support you to manage your project. View our range of self build home services.
Building Warrant
A building warrant ensures that the design of your house complies with building regulations.
The building warrant is an important part of the process - a site should not commence without a building warrant. Once you hear back from planning, you need to apply for a building warrant before any work starts onsite. Some companies like ourselves, can take care of the building warrant for you.
Build on site
Before any construction works commence on site, the site must be made safe and secure as well as being cleared and stripped back in preparing for the foundations and related groundworks.
There are many different building types employing a range of technologies - some are very traditional like brick and block. The UK has seen a substantial increase in the use of timber and timber frame in recent decades and more recently this tried and tested technology, of nature's making, has been applied in a number of offsite and prefabricated solutions. These offer considerable benefits to the self builder from improved quality, speed and site safety to name but a few.
In advance of the kit being erected, the foundation needs to be ready. The speed of build depends on the building system being used. Once the foundations are complete you could potentially be wind and watertight between a matter of days or a few weeks - depending on the system two weeks.
Once a kit is erected, it is time for the fit out - where the building is completed to the customers requirements.
We hope that you found this guide useful! If you have any questions please get in touch!