The planning process can be difficult to navigate and can seem like an insurmountable obstacle without the right approach. In this post we'll clarify what planning is, how it's different from building control, and among other things how Neat Living can help you.
We also discuss the benefits of using the pre-application for planning service available from local authorities. It is a much underused tool which we discuss below.
What is planning permission?
If you want to build your own home, you'll need to obtain permission from your local planning authority before any work starts on site. This is a legal requirement across the whole of the UK.
As part of the process, the local planning authority will look at a wide number of aspects; they'll very much be thinking about local context but often in terms of national planning policy as well.
One of these aspects is to ensure that any development taking place in their area will not have any negative impact on the local community.
When planners receive an application they will appraise it based on a range of criteria; a few of the key criteria are as follows:
1. Design quality: Does your design fit in with the houses in the vicinity of your plot? Is it distinctive? Does it improve the local environment? Can you adapt, or customise, your design according to feedback from the planning department?
2. Infrastructure: How will you access your home? Will you need to create a road or a track from a public road? What about parking? Would you be contributing to stress on street parking by adding another home? Are you proposing off street parking?
3. Current Land use: What is the land you want to build on currently being used for? Is it farmland? Does it form part of common grazing? Will constructing a dwelling house have a negative impact on any agricultural activity?
4. Local Development Plan: Each local council has a local development plan in place that sets out rules for any new development in the area. This will be specific to the local area and sets out detailed rules for developments in heritage areas, natural conservation areas etc. This allows planning officers to consider in what ways your new home could contribute to the sustainable development of the local area.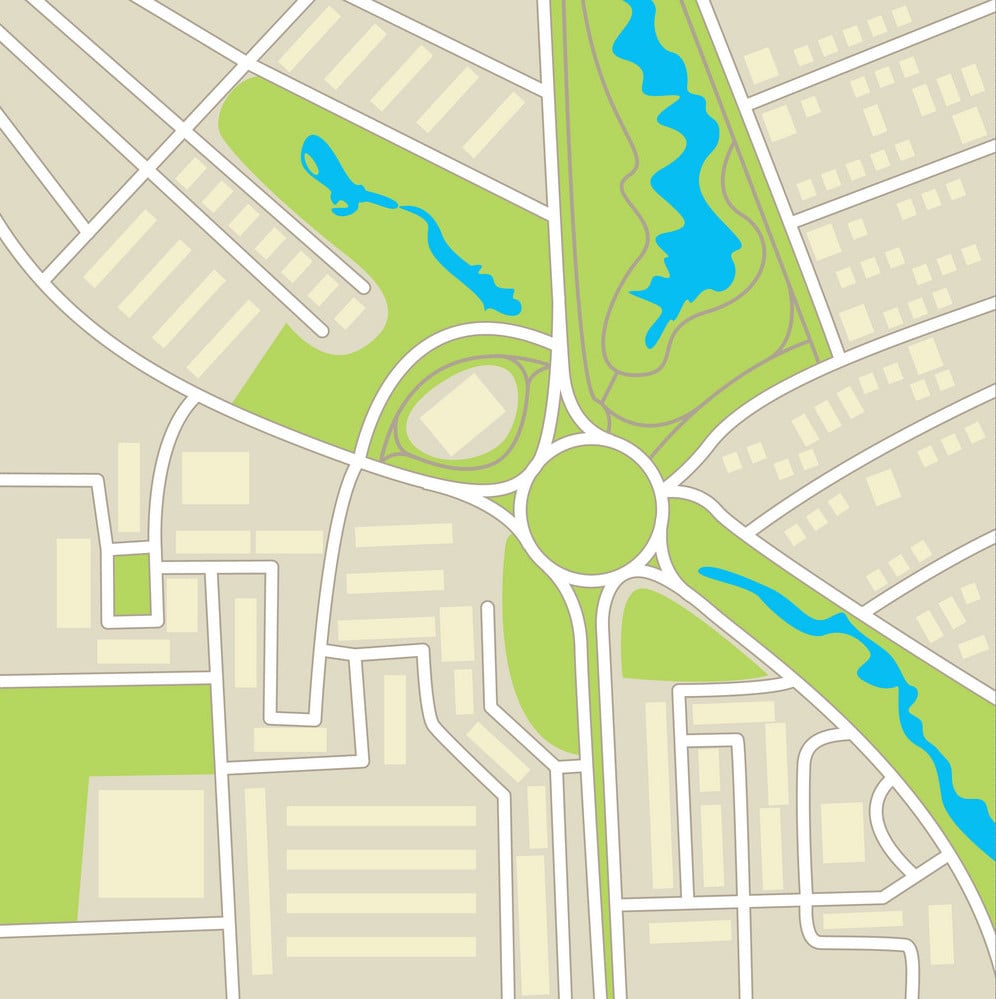 Some of the above points can be subjective, which makes it difficult to predict the response from the planning authority. This is why it is important that the merits of your case and the design attributes are clearly communicated to the planners so that they can properly consider your proposal - read on to find out about our Initial Planning Design Statement, which does just that.
We feel that it's very important for us to liaise with the planners at an early stage.
Find your local planning authority in Scotland - click here.
Find your local authority in England and Wales - click here.
Pressure on local planning authorities
All over the UK, we are facing a housing crisis. The number of new homes being built every year is failing to meet the actual demand for new housing. Furthermore, some consider that this has created a further problem of quantity over quality as some new houses that are being built are barely meeting building regulations and are being built to the lowest cost possible.
While capital cost is always important, the quality of the design, the selection of materials used and the energy that the building uses over its lifetime should all be the top priority. Focusing only on lowest possible cost, at the exclusion of other considerations, as the main driver results in badly designed homes that are not fit for purpose and will not last. Instead the focus should be on the inhabitants of the home and ensuring that the home you're creating will fulfil all of the inhabitants needs in a comfortable, functional and safe environment.
Across the UK, central and devolved governments have put pressure on local authorities to encourage more construction of distinctive, high quality and energy efficient homes, across sectors and there is greater encouragement of more self-build homes. This is because self-build homes tend to be better quality, longer lasting and better performing than what's being built by volume house builders.
At Neat Living, we understand that the local authorities are under pressure to deliver better quality and more energy efficient homes and we believe that our homes tick boxes for planners by improving the housing stock going forward.
At Neat Living, we offer the whole range of planning services.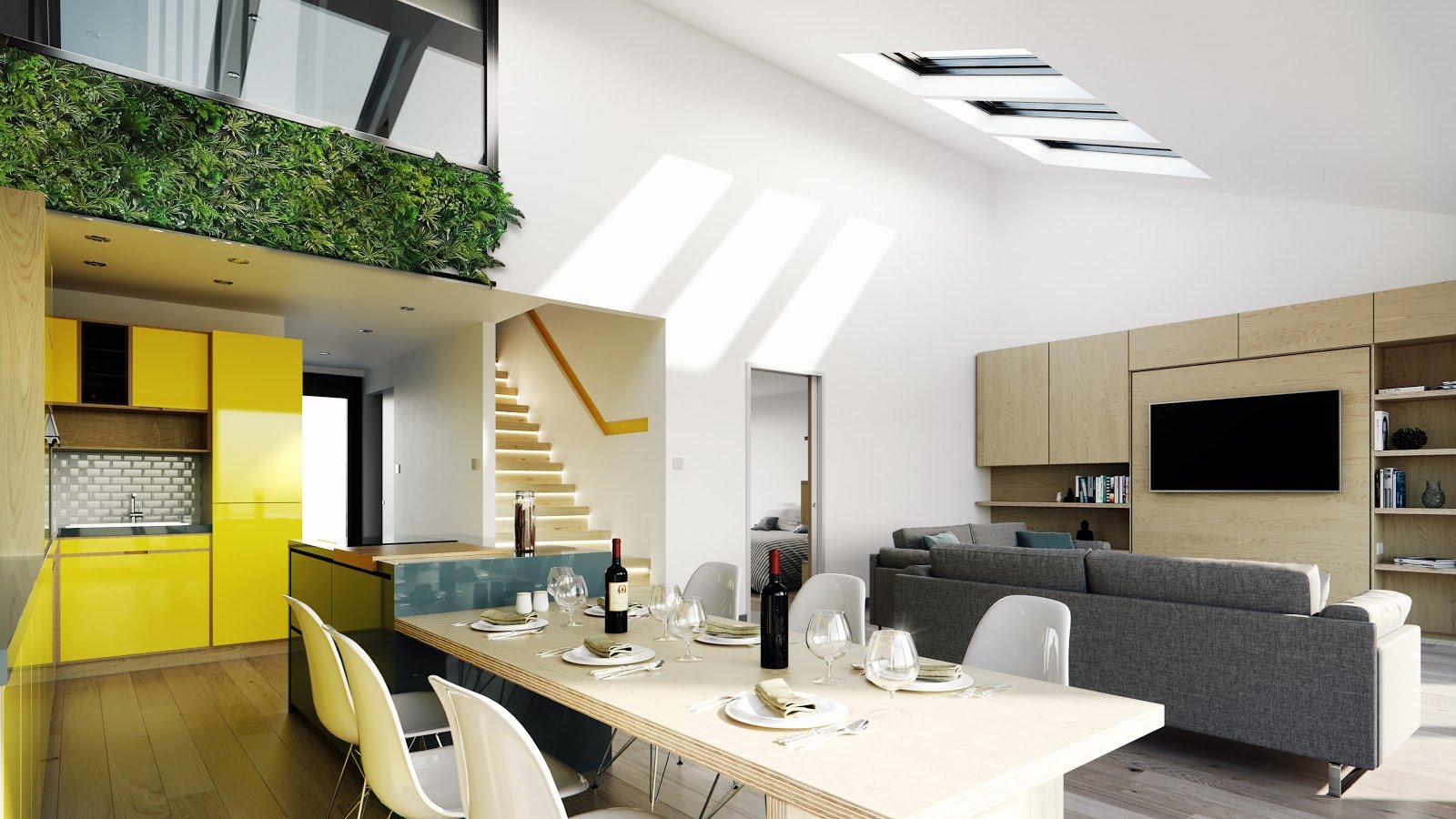 Are planning and building control the same thing?
Planning permission and building control are two completely separate processes. You will need both before you start building anything on your site but you need to deal with two totally different departments.
Planning looks at the impact on the local area in terms of design, siting of the building etc., whereas building control ensures that your new build complies with national technical building regulations. Building regulations set minimum standards for quality, health and safety and environmental performance to ensure that new homes are built to a certain standard.
As with planning, the arrangements differ depending in which part of the UK you are going to build.
In order to obtain a building warrant in Scotland you need to submit all of your technical drawings to your local building control office before any work can start. They will review these to ensure that your designs comply with building regulations and issue your building warrant. Once you have your building warrant, and your planning application has been approved, you can then start building.
In England and Wales there are three routes to getting your project approved.
1. A Full Plans application: In this type of application your building control team will check and 'approve' the plans before work starts. All drawings, specifications and calculations for structure, thermal, water consumption etc. need to be submitted before work starts on site. A full plan application reduces the risk of not meeting building regulations and helps avoid costly delays. (This is similar to the approach in Scotland).
2. Building Notice: This process requires a building inspector to come to site to ensure compliance with building regulations. Because there is no pre-approval built into this process, work that has already been carried out may need to be altered or upgraded to comply with regulations.
3. Retrospectively: This is for projects that are complete – called a 'regularisation application.' This last approach is usually used for older buildings without building control approval. This is not recommended for a new build.
We can prepare all the information required and submit your building warrant on your behalf.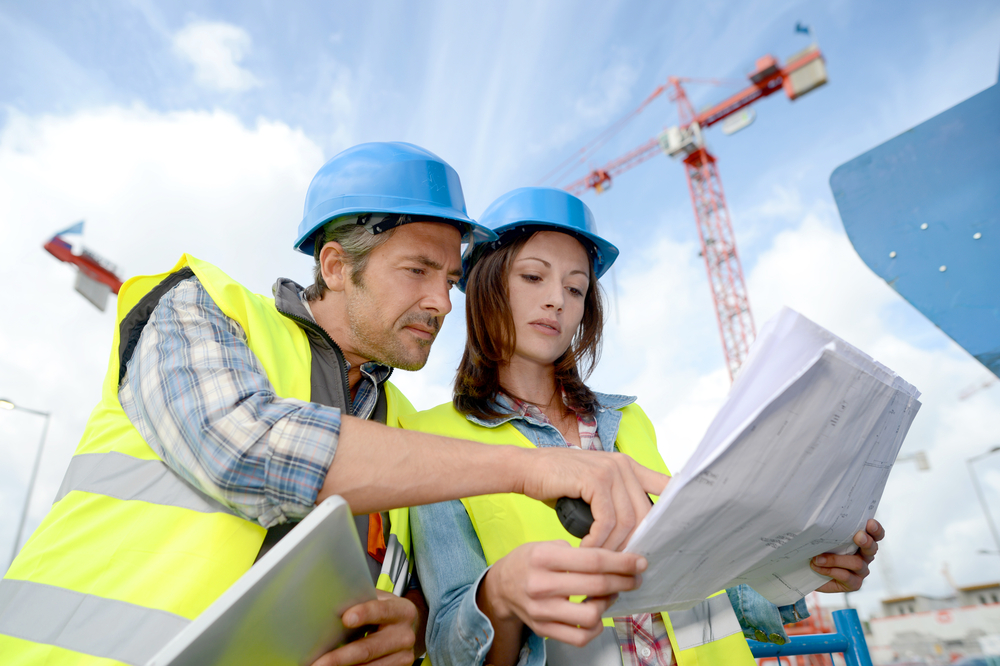 What's the difference between pre-planning, outline planning and detailed planning?
Pre-application for planning (Also known as pre-planning).
We strongly advocate taking a positive, collaborative approach with the planners by bringing them into the process at an early stage. This is where the pre-application for planning is such a useful service.
A pre-application allows the submission of the basic information to get some indication of whether full planning is likely to be granted on your site early on in the process. All local authorities allow a pre-application to be made and some offer it free of charge. Different local authorities offer a slightly different approach but the jist of it is the same - i.e. some local authorities offer a consultation and site visits and some provide a comprehensive written response. This is an extremely valuable service not just if your plot has no planning history but it's such a useful tool to get a site specific response from the local authority about a proposed design. The great thing is that we can use their feedback to inform the next stage of preparing the full planning application, if/when you decide to go ahead.
Since the Flex range is standardised (but customisable), we can pull together a pre-application very quickly and at less cost than starting the entire design process from scratch.
Along with the drawings for the house and the site layout plan, we can also prepare an Initial Planning Design Statement which describes the Neat Living approach and highlights the eco credentials of our system. In our Initial Planning Design Statement we also outline targets set out in the national planning framework that local authorities have to meet; therefore allowing one of our homes to be built, is helping them reach their targets for low carbon, self-build homes.
Outline planning (or planning in principle).
Outline planning is a scaled back planning application where the planners would agree in principle to the construction of a house on your plot. Planning in principle usually comes with a number of conditions that need to be met before a full application is submitted. Outline planning permission is quite common with people selling land or plots as only a limited amount of design information is required to submit an application. Even if outline planning permission has been granted, you will need to submit a full application that meets all of the local authority's requirements before you can build.
Detailed Planning permission.
Detailed planning permission requires the detailed design of your home to be complete. This includes but is not limited to:
Elevations, site sections and floor plans.
Location and site plans.
Drainage design.
Parking.
Landscaping/boundary treatments.
The council may also require additional surveys and assessments to be done. These could include flood risk assessments, tree surveys, ecological constraints surveys etc.
Extra surveys and assessments are completely site specific and it's difficult to predict what the council will ask for. However, if you submit a pre-application, the council should tell you what additional assessments would be required. This would allow you to carry out any additional surveys before you apply for detailed planning making the full planning application process faster.
As part of the one stop shop service, Neat Living organises all of the surveys that are required by the planning department.
Please get in touch with us about your planning needs!
In this post we've touched on a range of aspects about obtaining planning permission.
Every site and every project is different - so please feel free to give us a call or contact us so we can advise you further.
If you'd like to discuss any aspects please contact us if you're looking to maximise your chances of obtaining planning permission with an energy efficient building.